Kick-off meeting Interstice project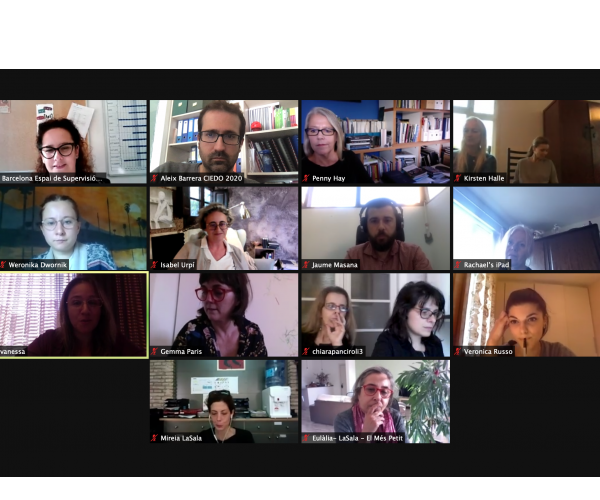 The kick-off meeting of the INTERSTICE project took place online on November 2nd. This first meeting was useful to introduce the members of the participating teams, as well as to establish the general lines of work, adjust the schedule and agree on the main aspects related to its daily management. Representatives of the Autonomous University of Barcelona, Laughter and Children's Shows Association, Universitetet and Stavanger, Bath Spa University and Alma Mater Studiorum - Universita 'di Bologna participated in the meeting.
During the project, each partner will train the other participants in the project in their area: the performing arts and the visual arts in different educational stages, both at the level of children (0-3 and 3-6 years), and primary (6- 12 years). The intellectual products that will be developed during the project include documentary, audiovisual, training and research materials that will be available in an open and digital way in order to inspire others to develop innovative experiences between art and education in their respective institutions. The results include seven products: (1). methodological guide; (2) peer learning methodology; (3) research on peer learning methodology; (4) open teaching materials; (5) training course for education students of partner universities; and (6) virtual art museum.
INTERSTICE aims to incorporate innovative experiences that intertwine art and education through collaborative learning between students, artists, teachers and children. These innovations aim to promote creative artistic experiences inclusive of university students to affect the child population, especially those who are more vulnerable and who have fewer opportunities to experience quality proposals.
Gallery
Go back